Gold and Black Chain Button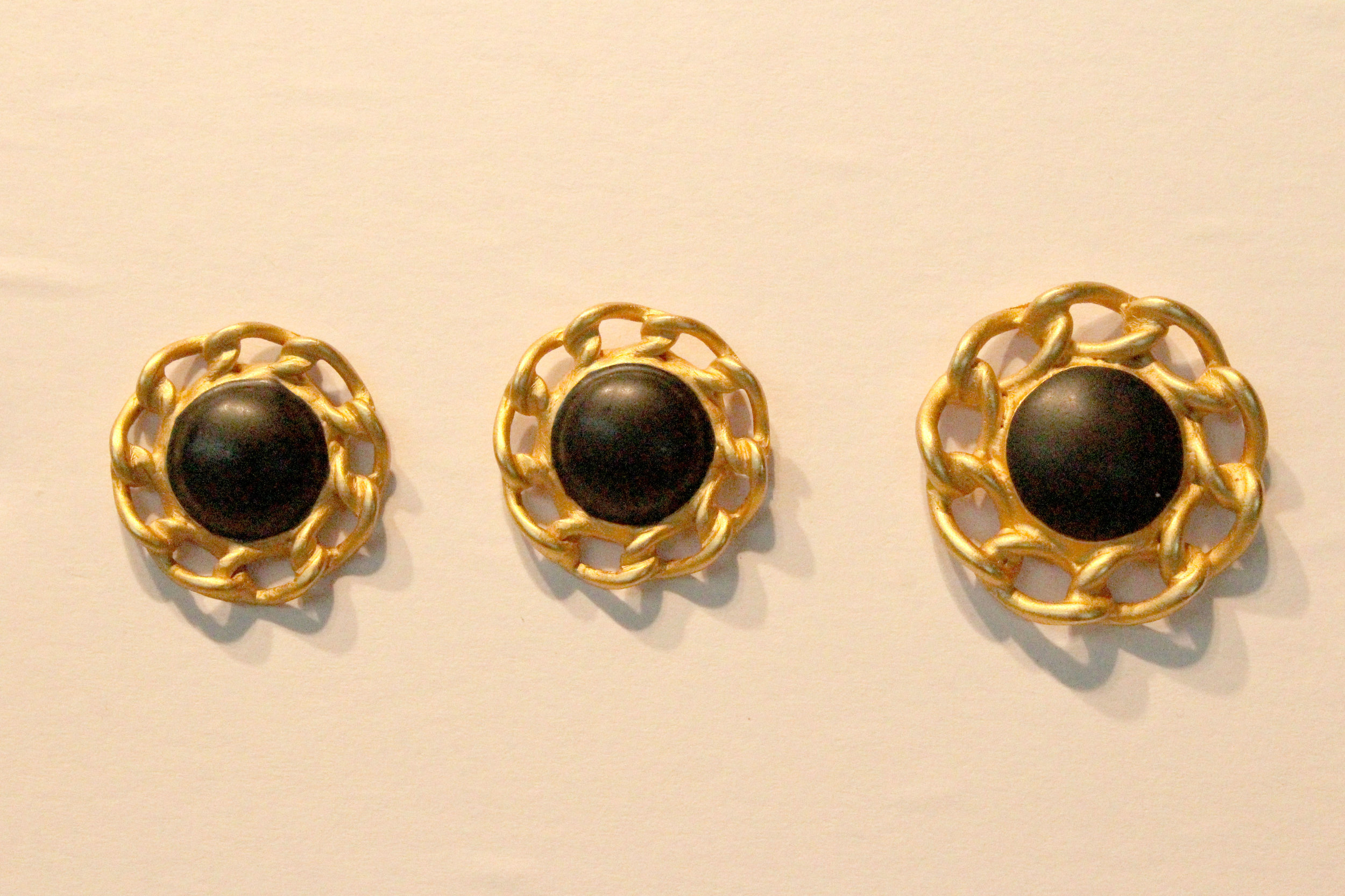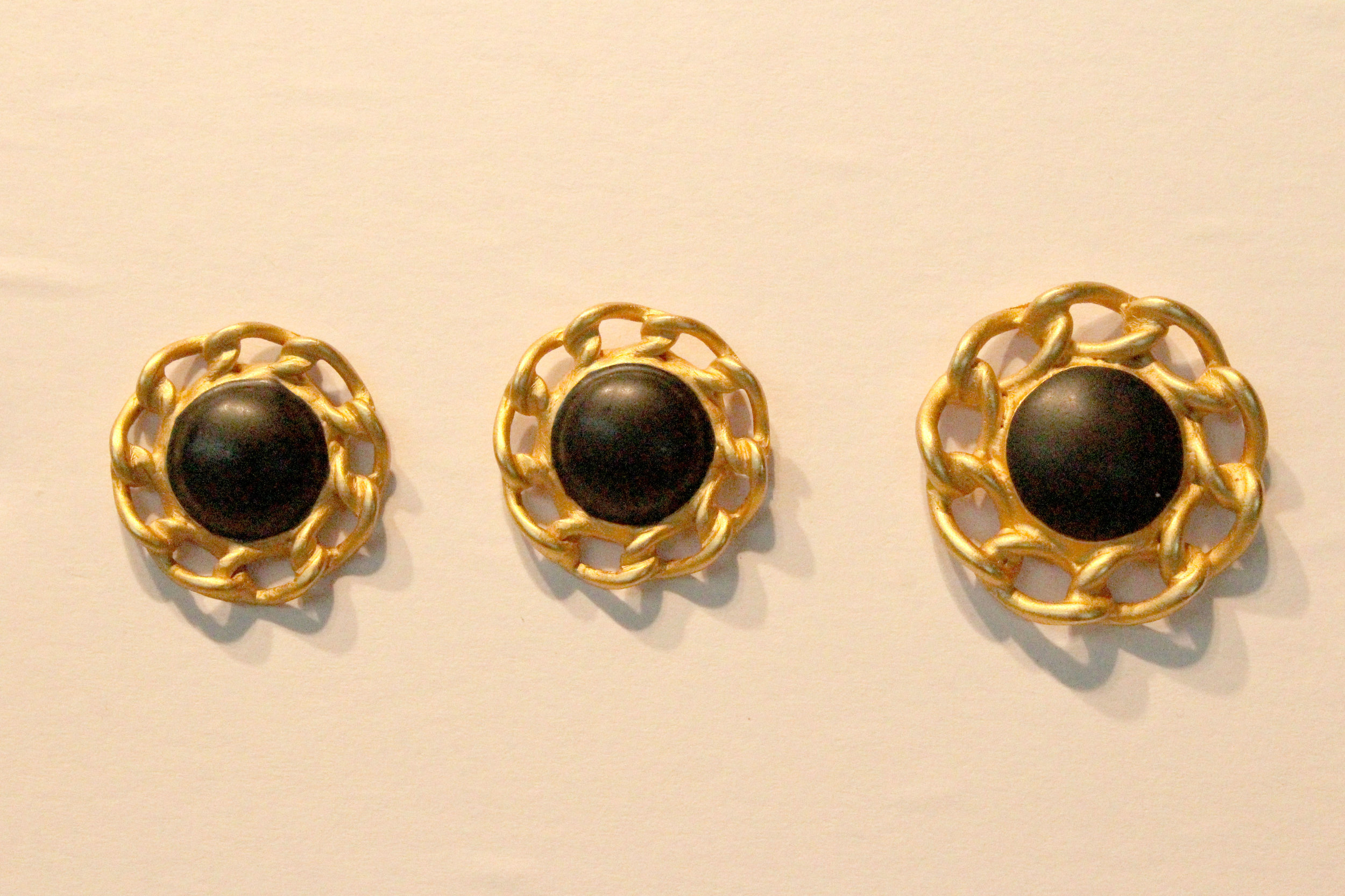 Gold and Black Chain Button
This button comes in a small and a large.
Small: 27/22" or 34L
Medium: 7/8" or 36L
Large: 1 3/16" or 48L
This button features a Plate and Loop shank. This button has a shell face with a crystal in the middle it also features a silver band around the circumference.
Item no:BT 2018- 009