Black and white couture boucle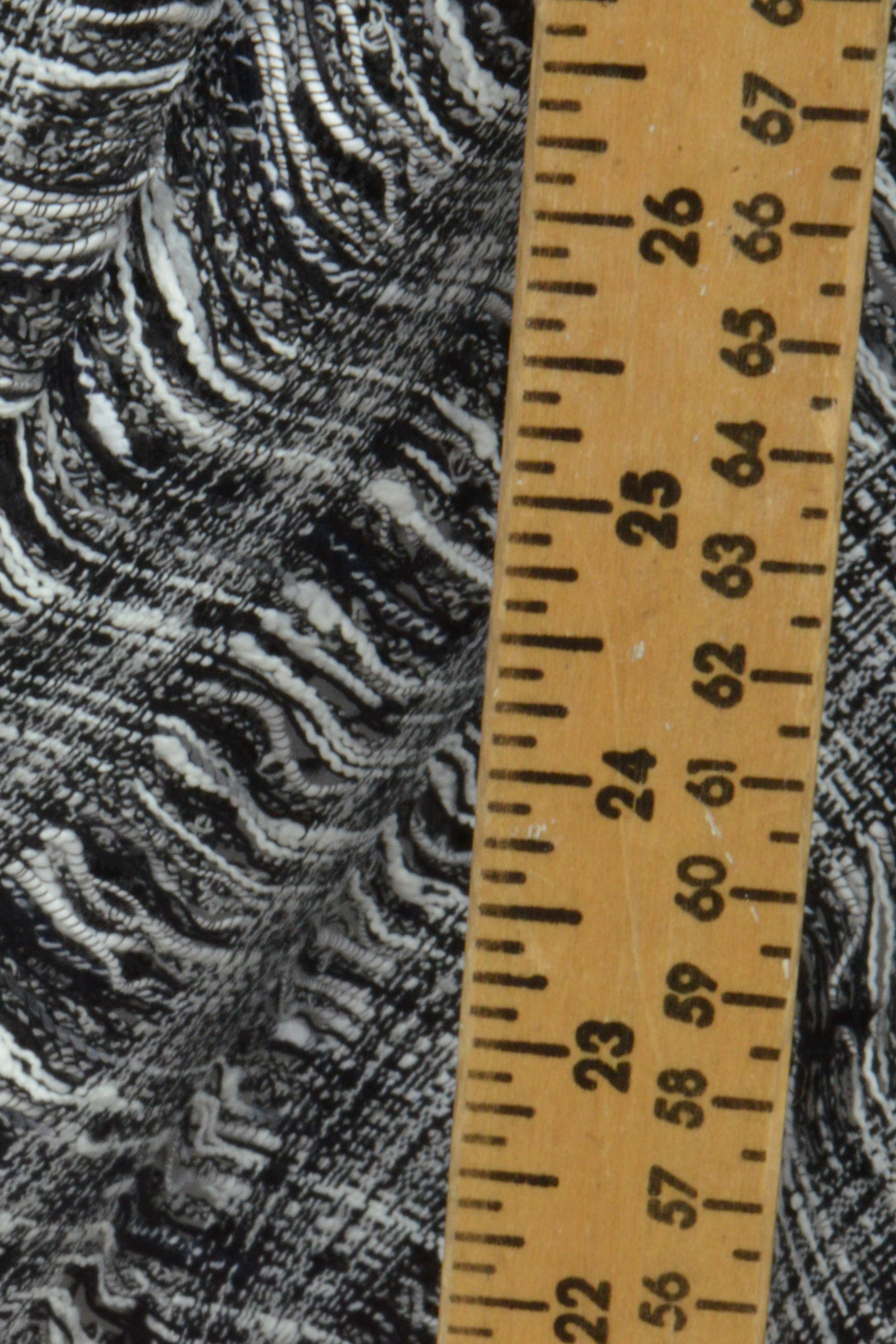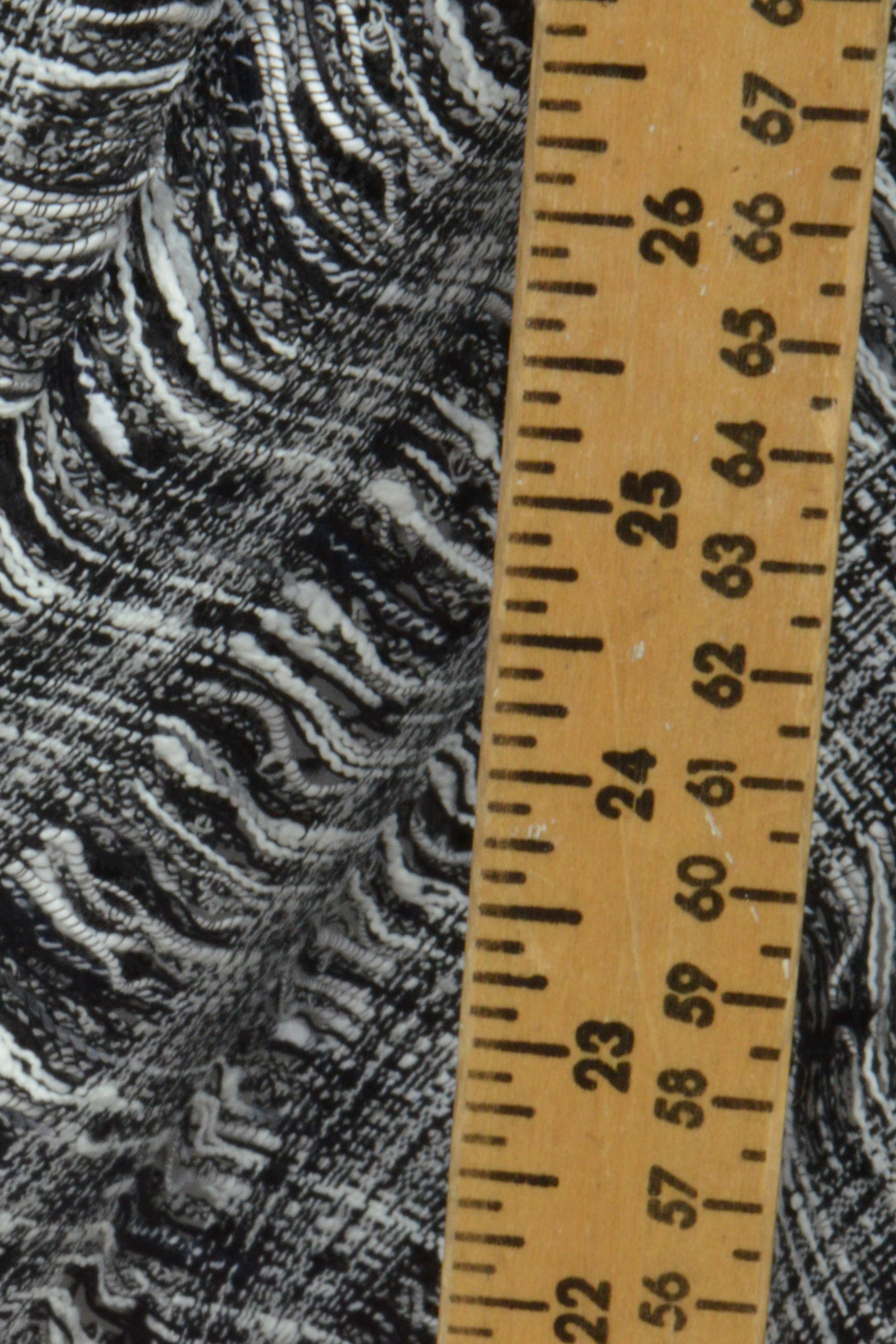 Black and white couture boucle
This is a spectacular lightweight couture boucle...
It has a stable feel and a nice drape with a soft hand. There is a tight weave 1" long and an open weave of 1 1/4" long repeated from one selvedge to the other.
There are three dominant threads that create this fabric, a plain white, a plain black and a white wrapped with black, all used in various shapes and sizes to add visual interest.
The selvedge is stable and at almost 2" wide could be used to great effect as a trim on a French jacket, coat or skirt.
A simply lovely fabric suitable for a more intermediate sewer looking for a small challenge.
50" wide.
Item no. BO 2014-013