Beige, Yellow, Bronze and Silver Cotton Boucle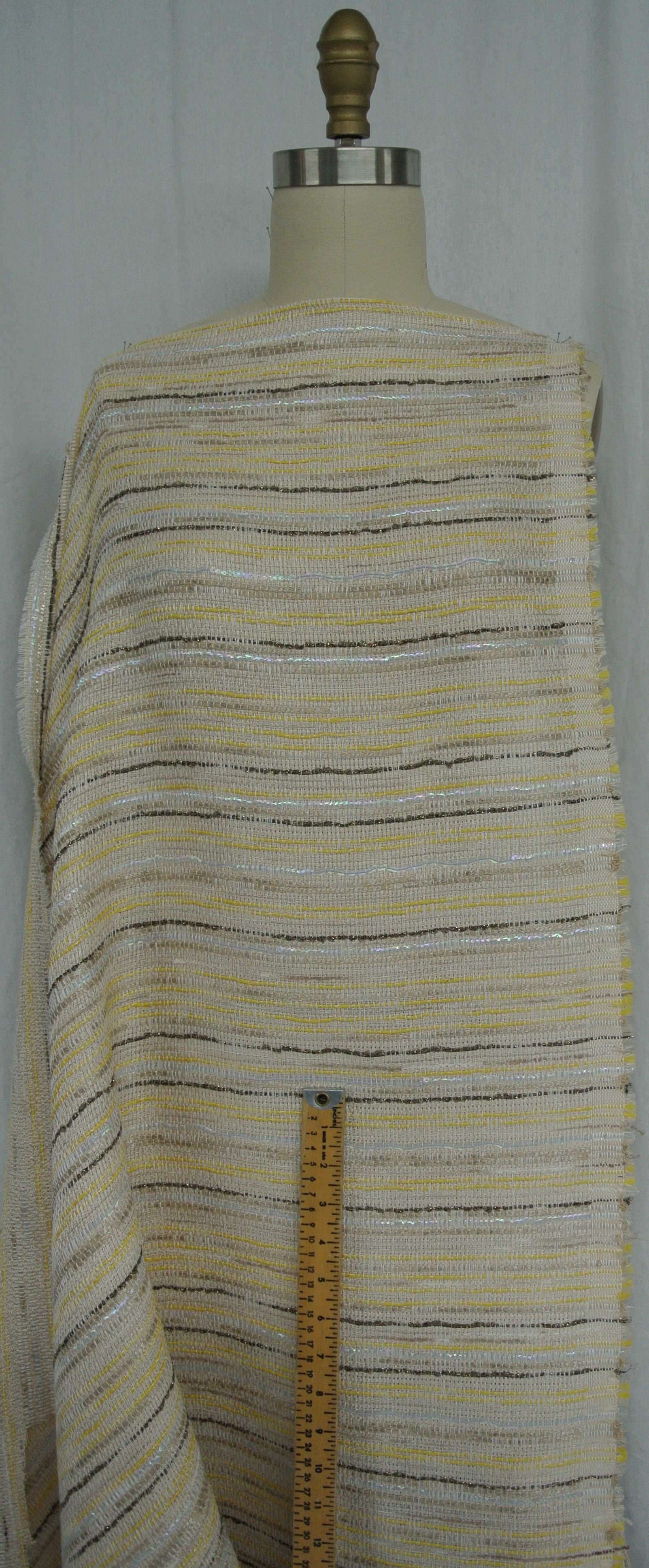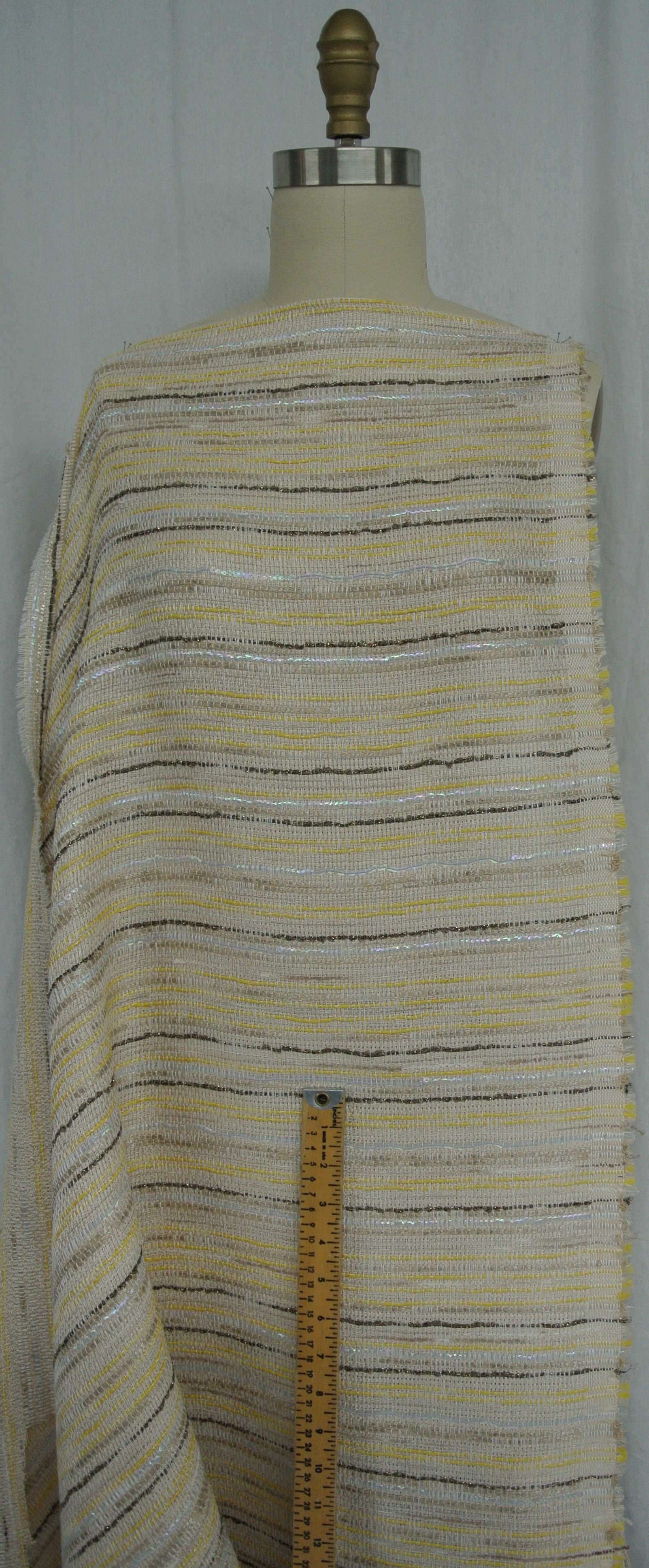 Beige, Yellow, Bronze and Silver Cotton Boucle
This cotton boucle has a slightly open weave, and light to medium weight..
Although the base color is a lovely subtle beige, there is visual interest with the yellow, bronze and silver threads and sequins that are woven throughout.
A beautiful fabric for a jacket, skirt, dress or coat.
Width: 53"
Origin: France
Item no: BO 2014-352
Pantone no: 11-0809 - 12-0910 - 13-0752 - 19-1213