Black, grey and silver bouclé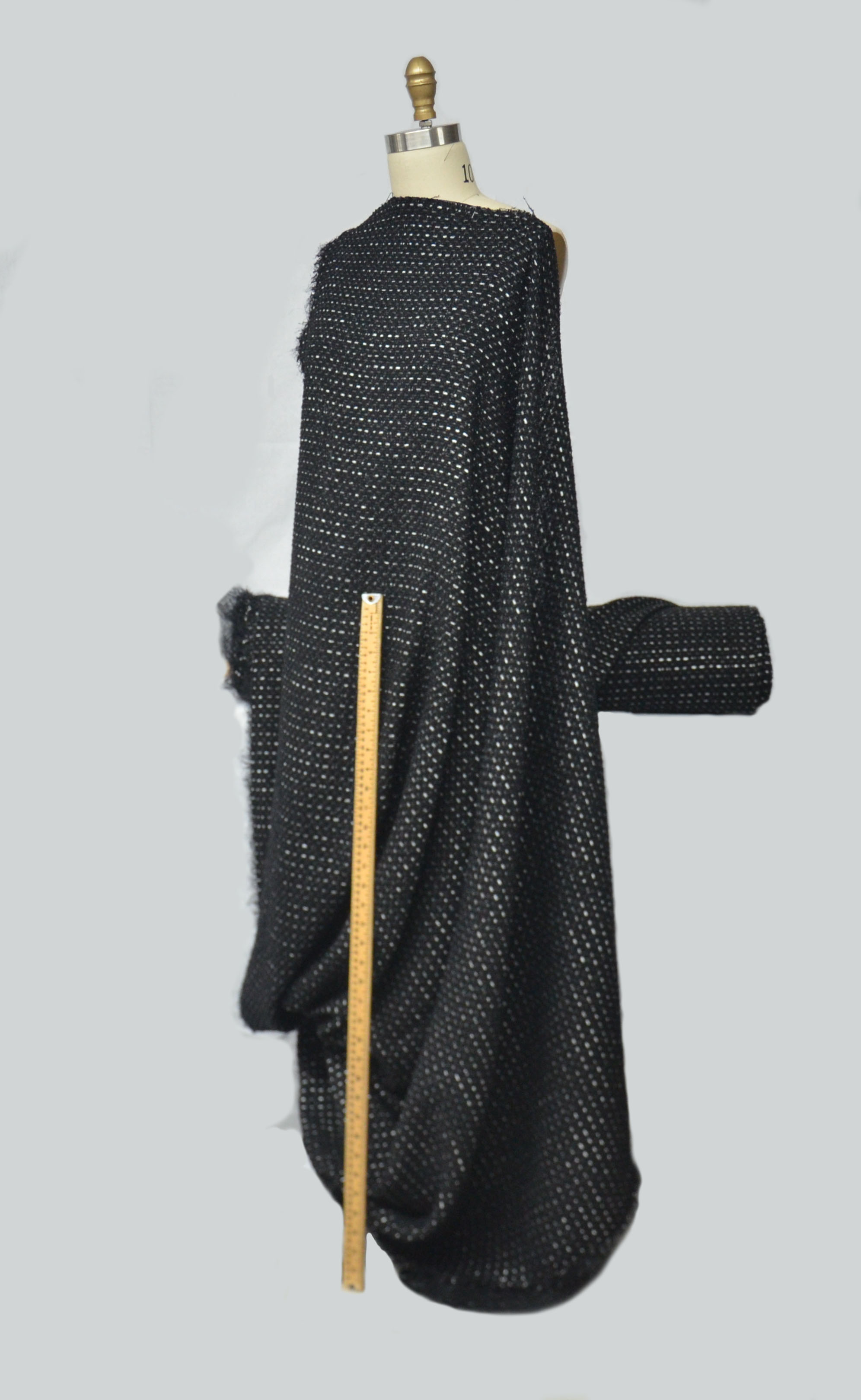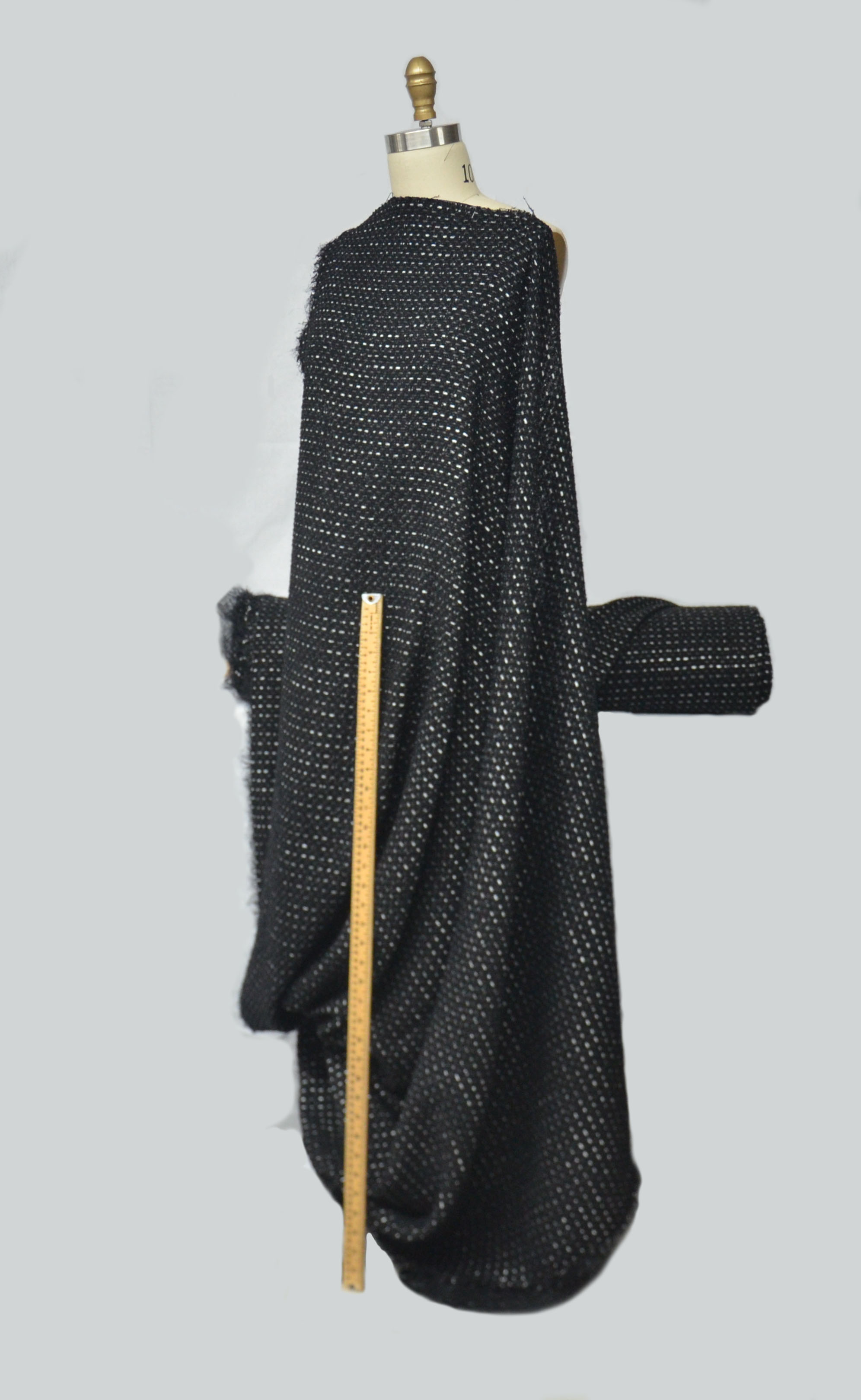 Black, grey and silver bouclé
This is a light to medium weight boucle, with a stable pliable weave and a firmer texture, it will fold, dart and pleat beautifully but it will not drape as well as a more natural boucle due to the fiber content.
Next to each silver stripe is a grey stripe with a leather like feel and weaved between these are metallic threads which help create the subtle sheen and give this fabric a crisper texture.
Garment suggestions include - A stunning jacket, coat or dress.
This would be a lovely fabric for all sewing levels but will need some pattern matching.
58" wide.
Item no: BO 2014-248