Blue floral silk charmeuse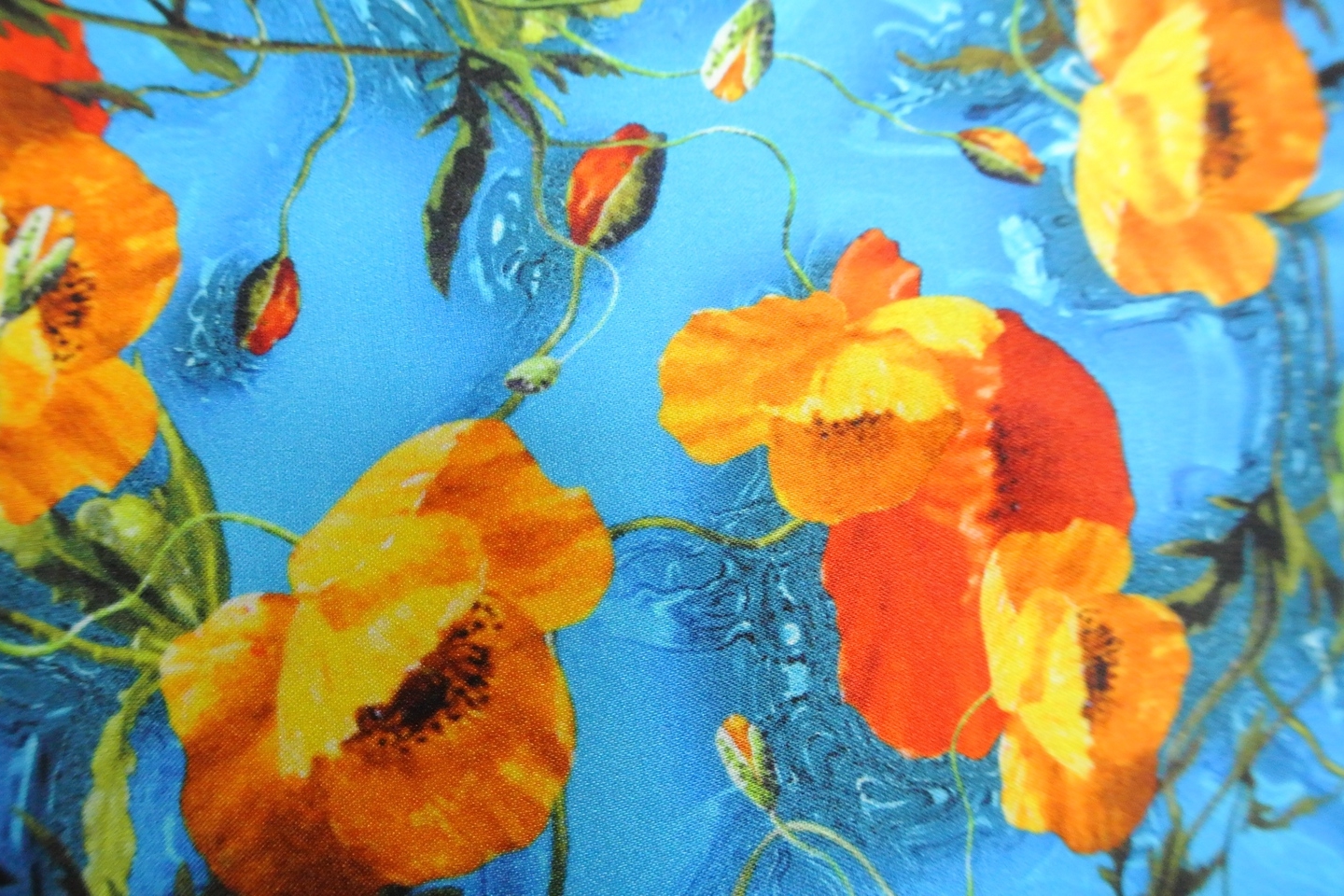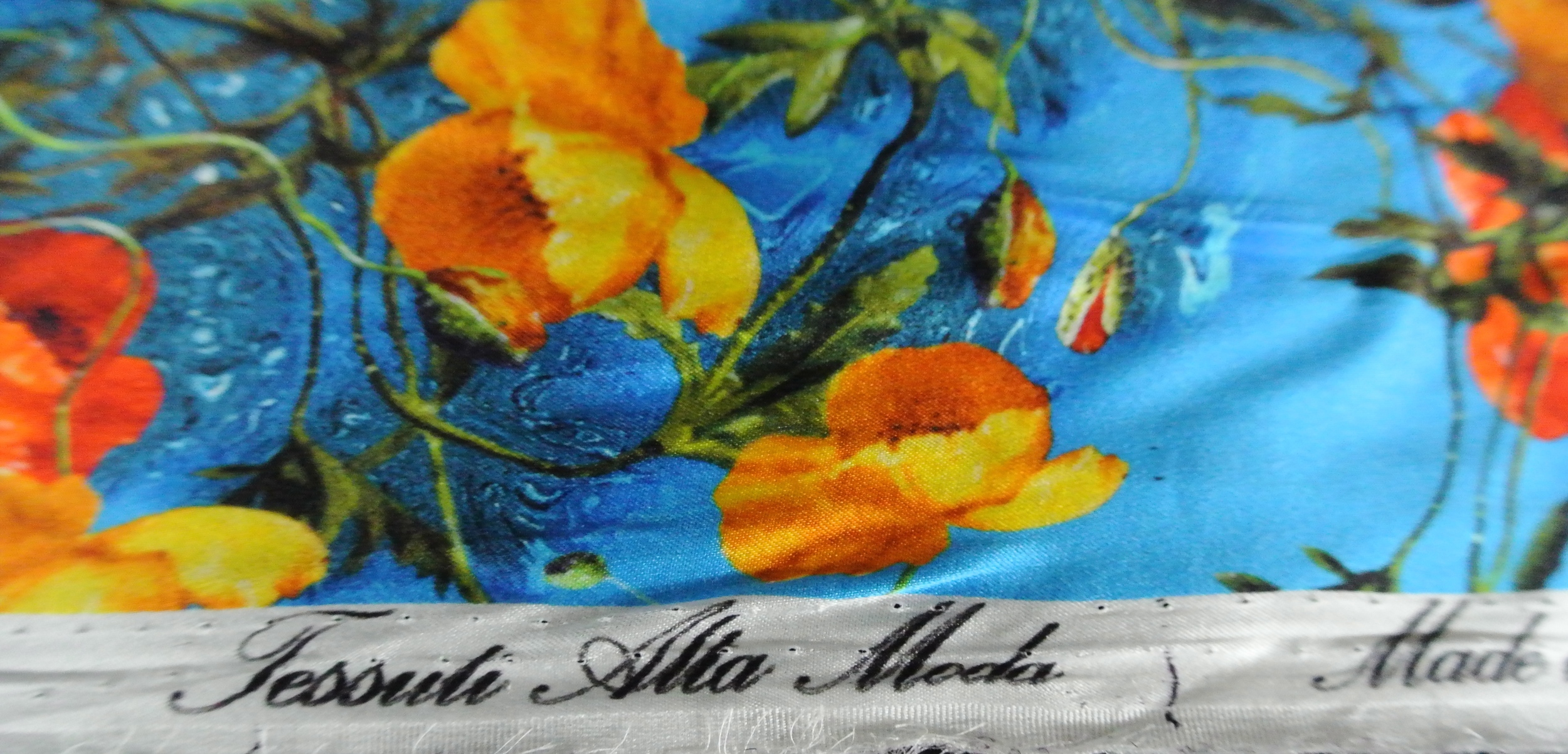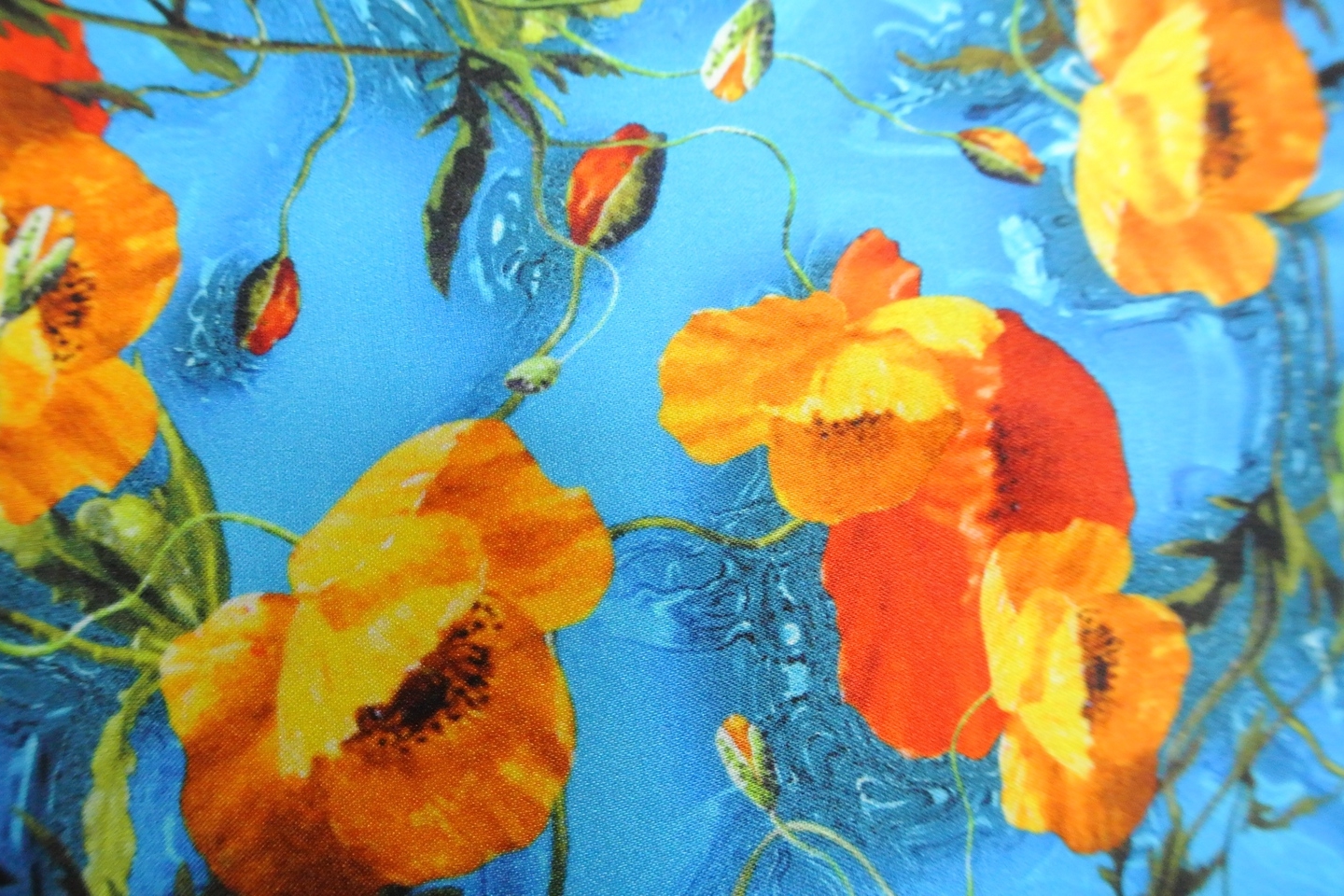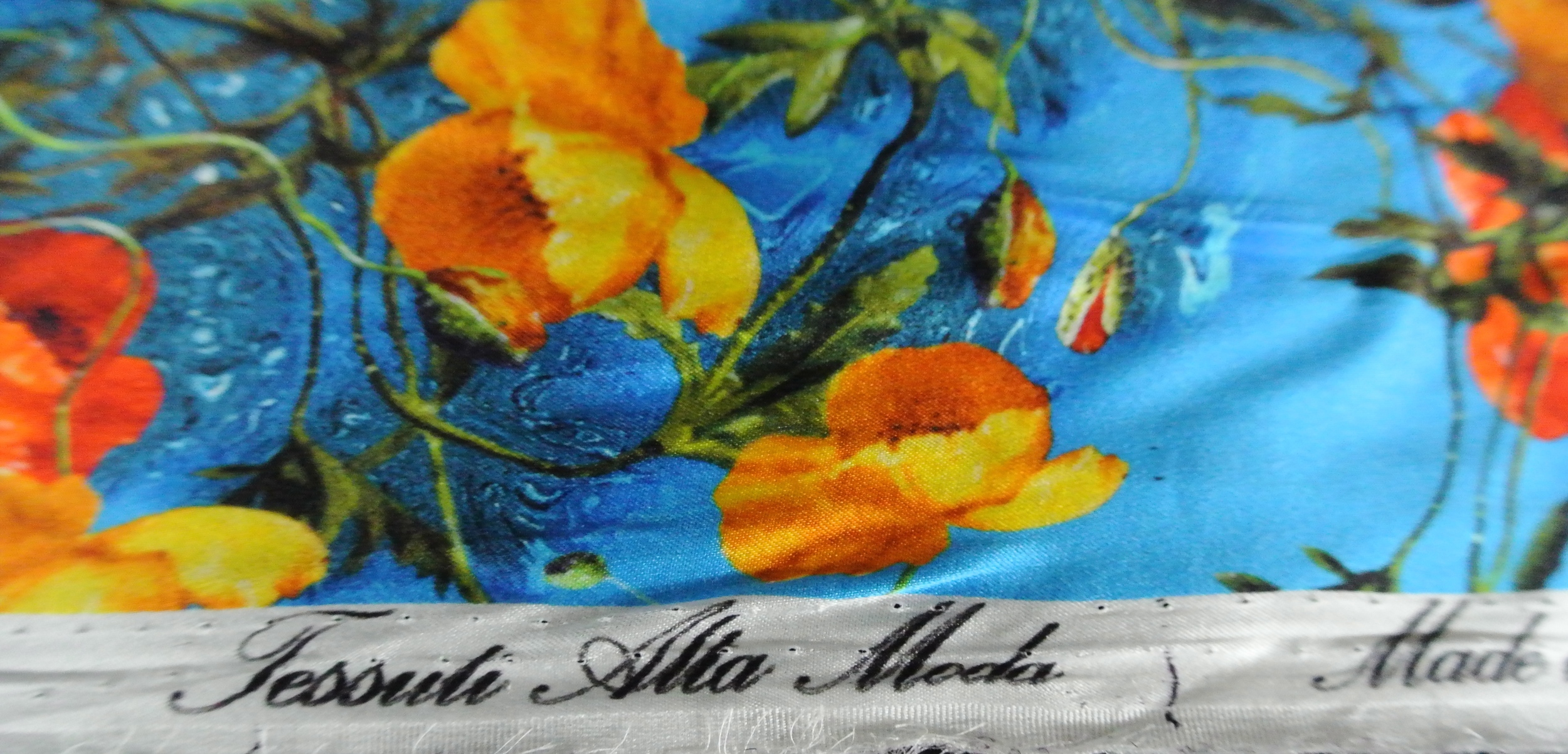 Blue floral silk charmeuse
Wow! This is such a beautiful silk, with lots of visual depth and a saturated colour print, its also super soft and drapey, and a wide 56".
Suggestions for garments could include tops, dresses, and linings...
Width: 56"
*Silk with approx 5% lycra*
Item no. Sce 2014-003
Origin: Italy
Width: 56"