Geometric French HC Wool lamé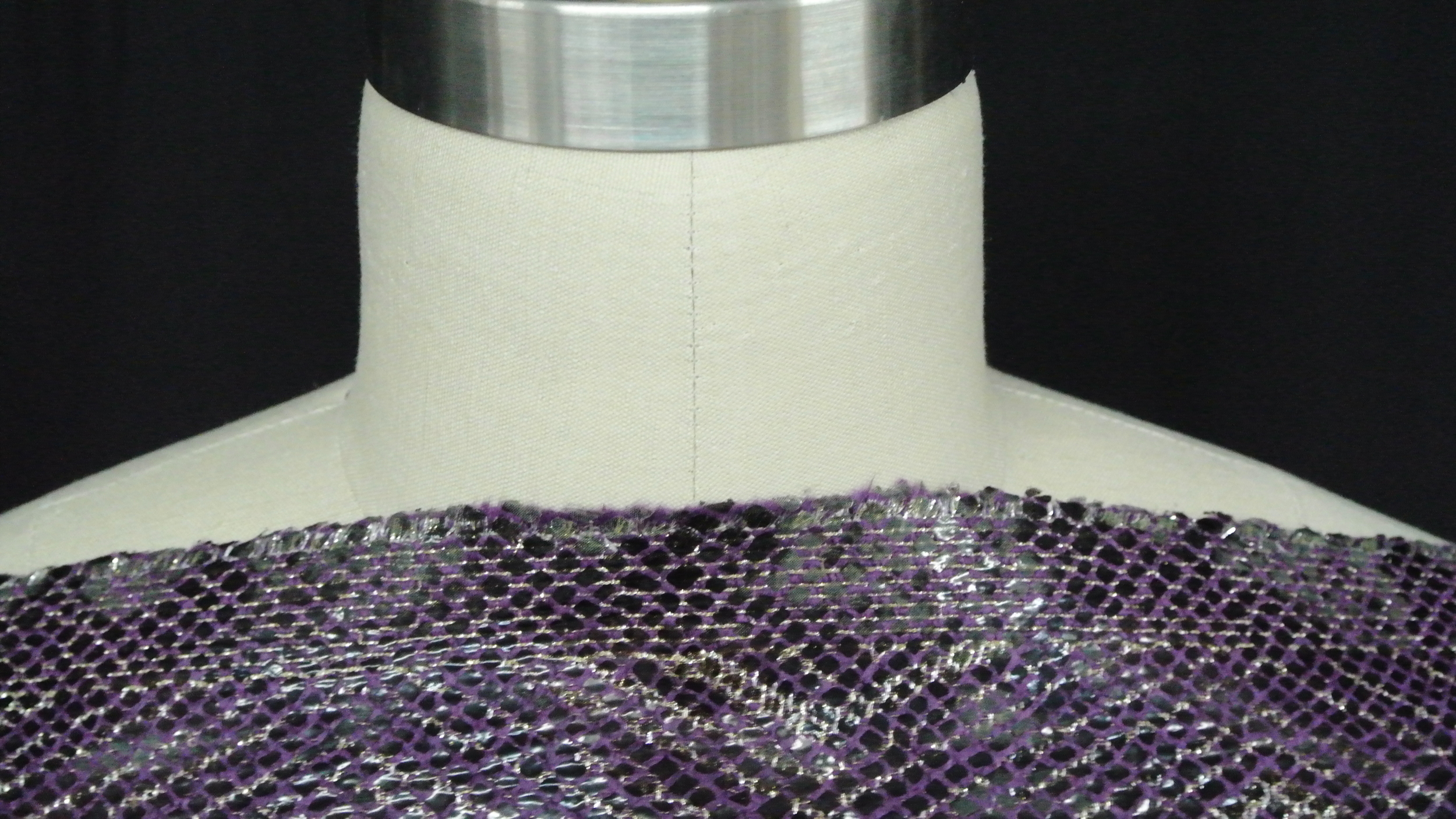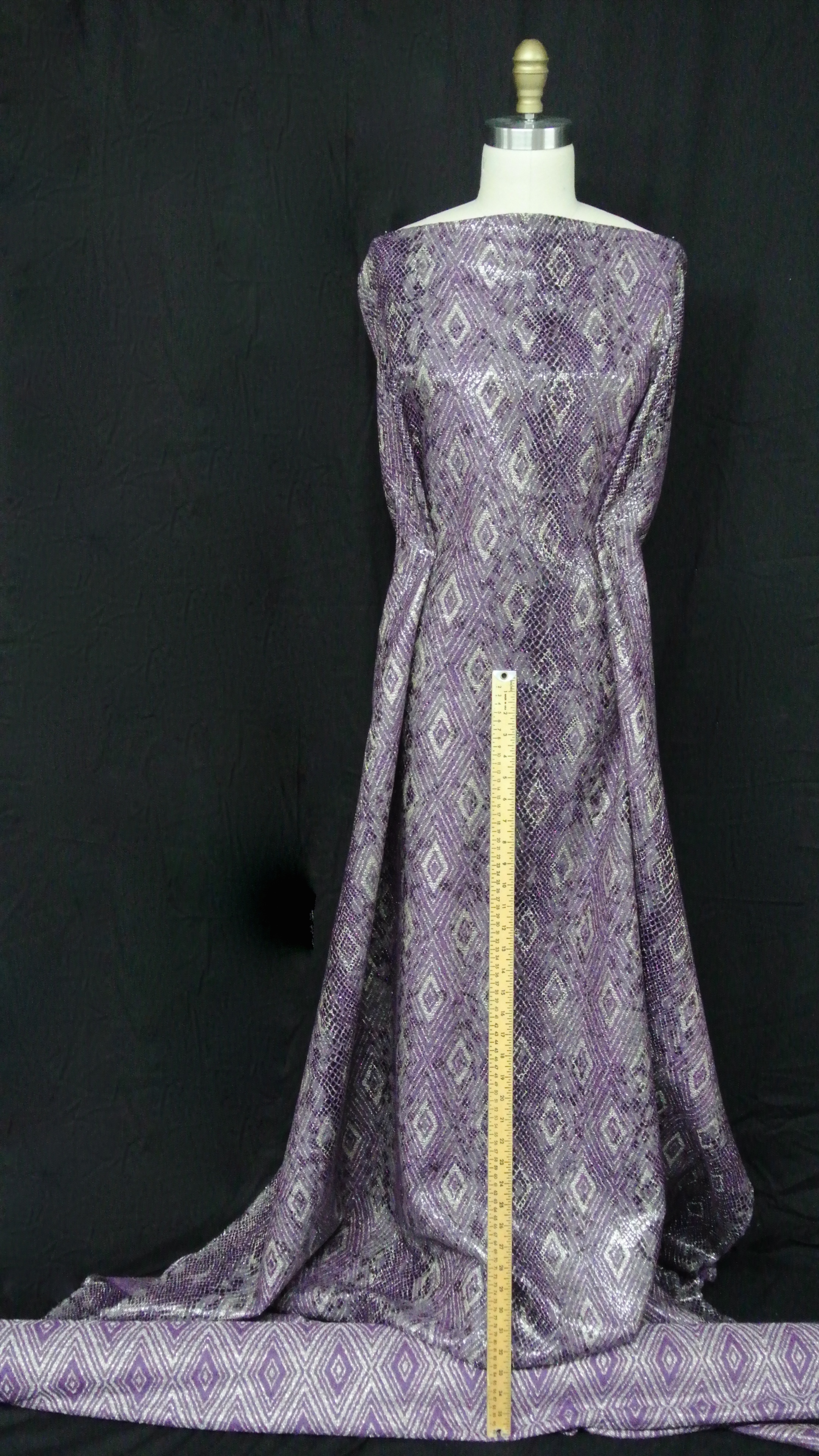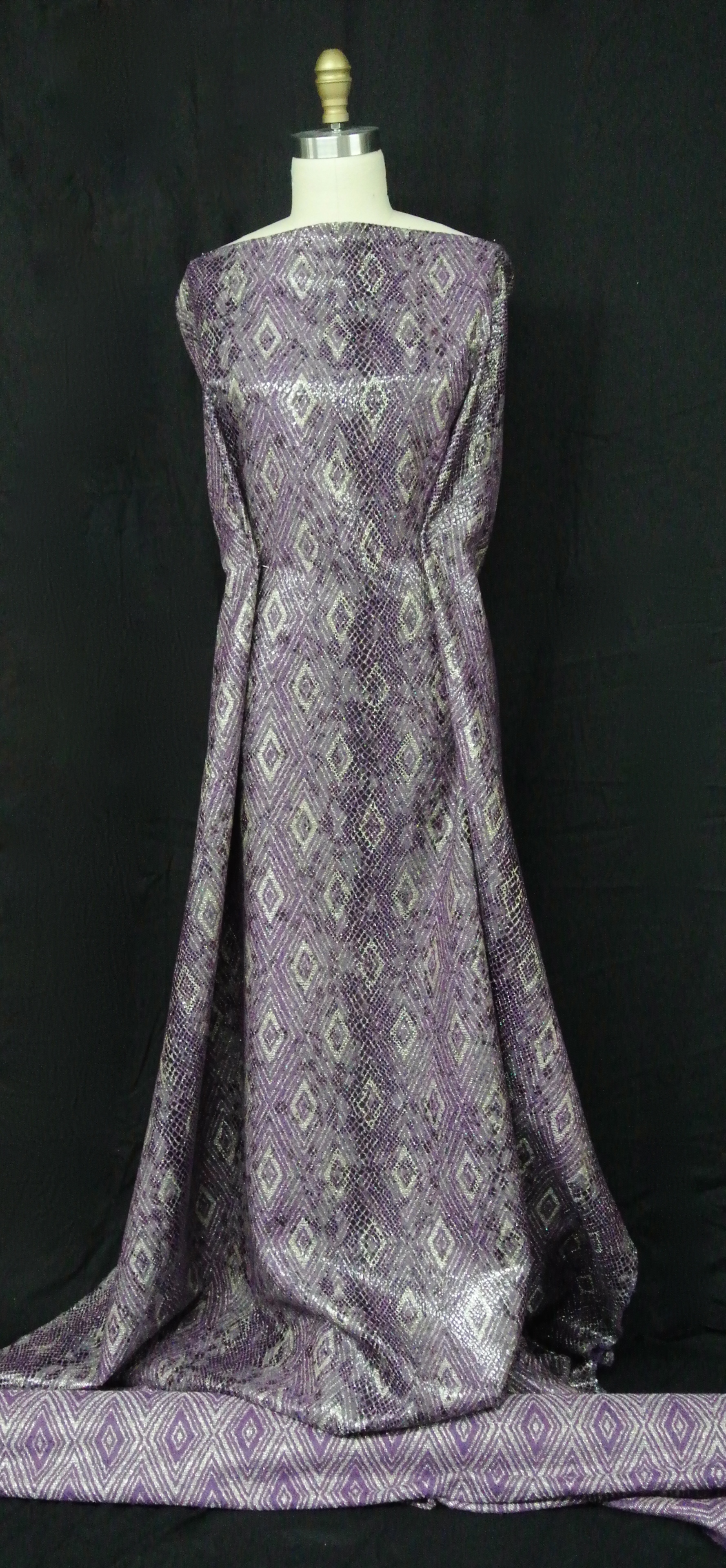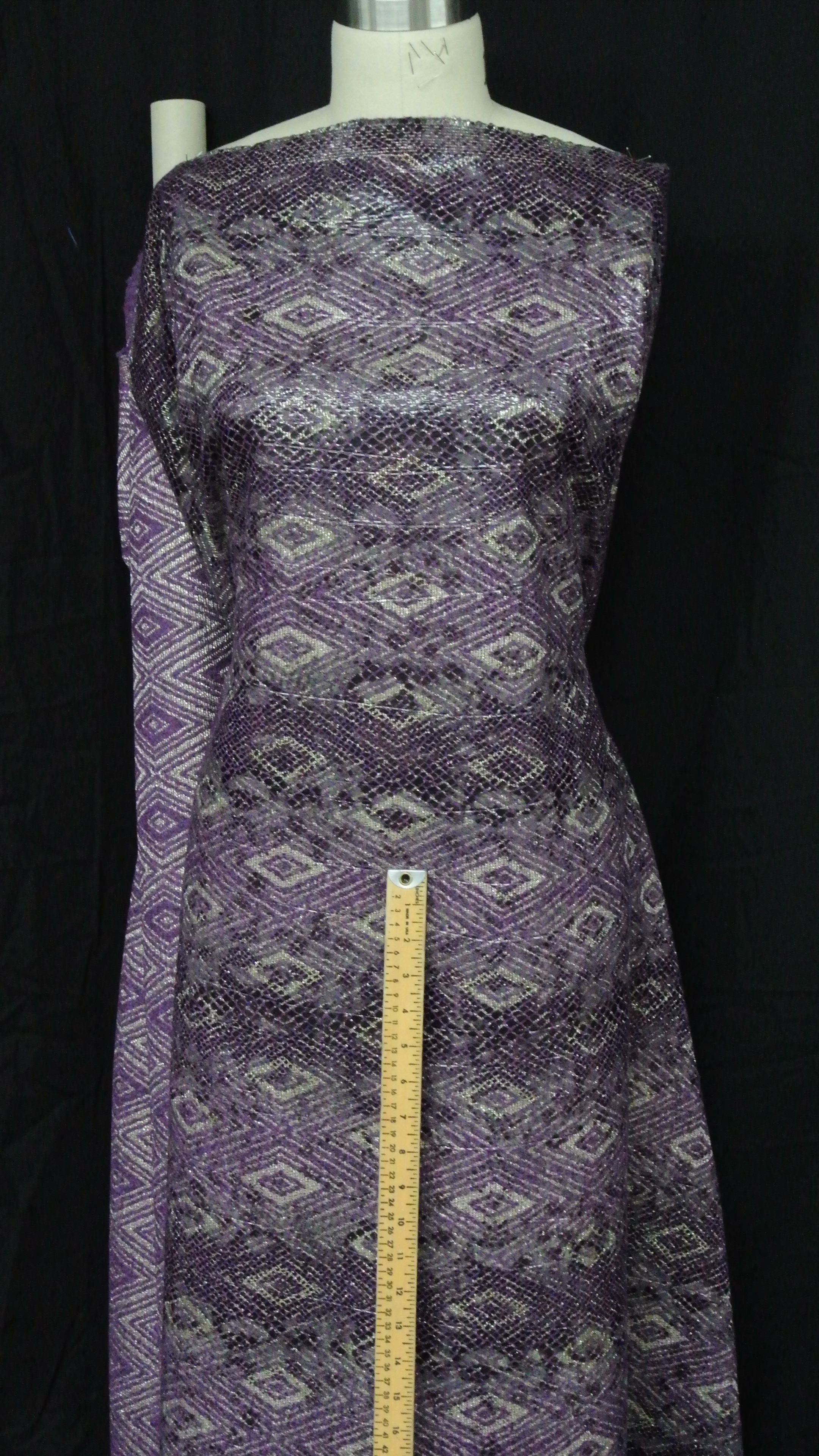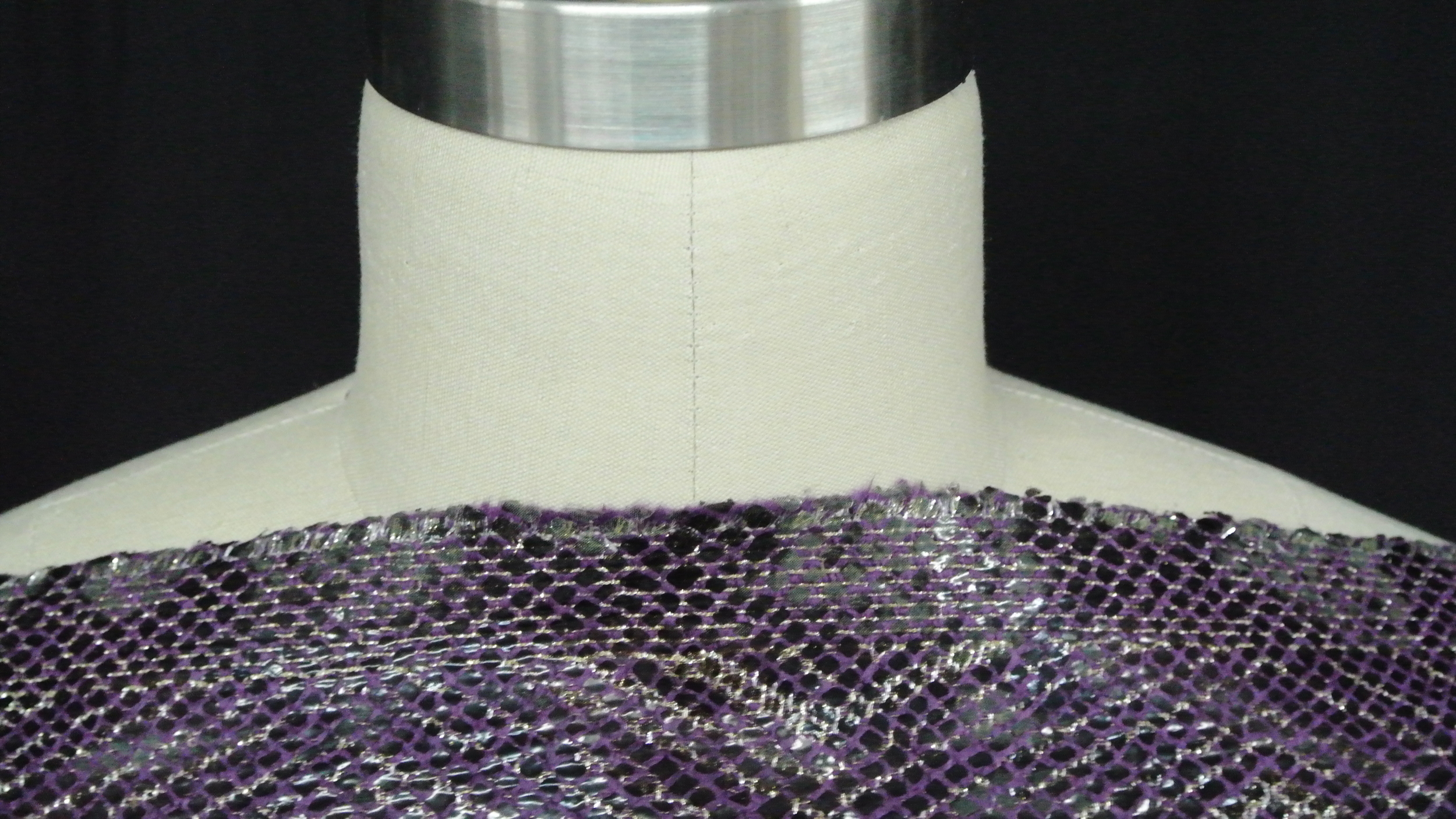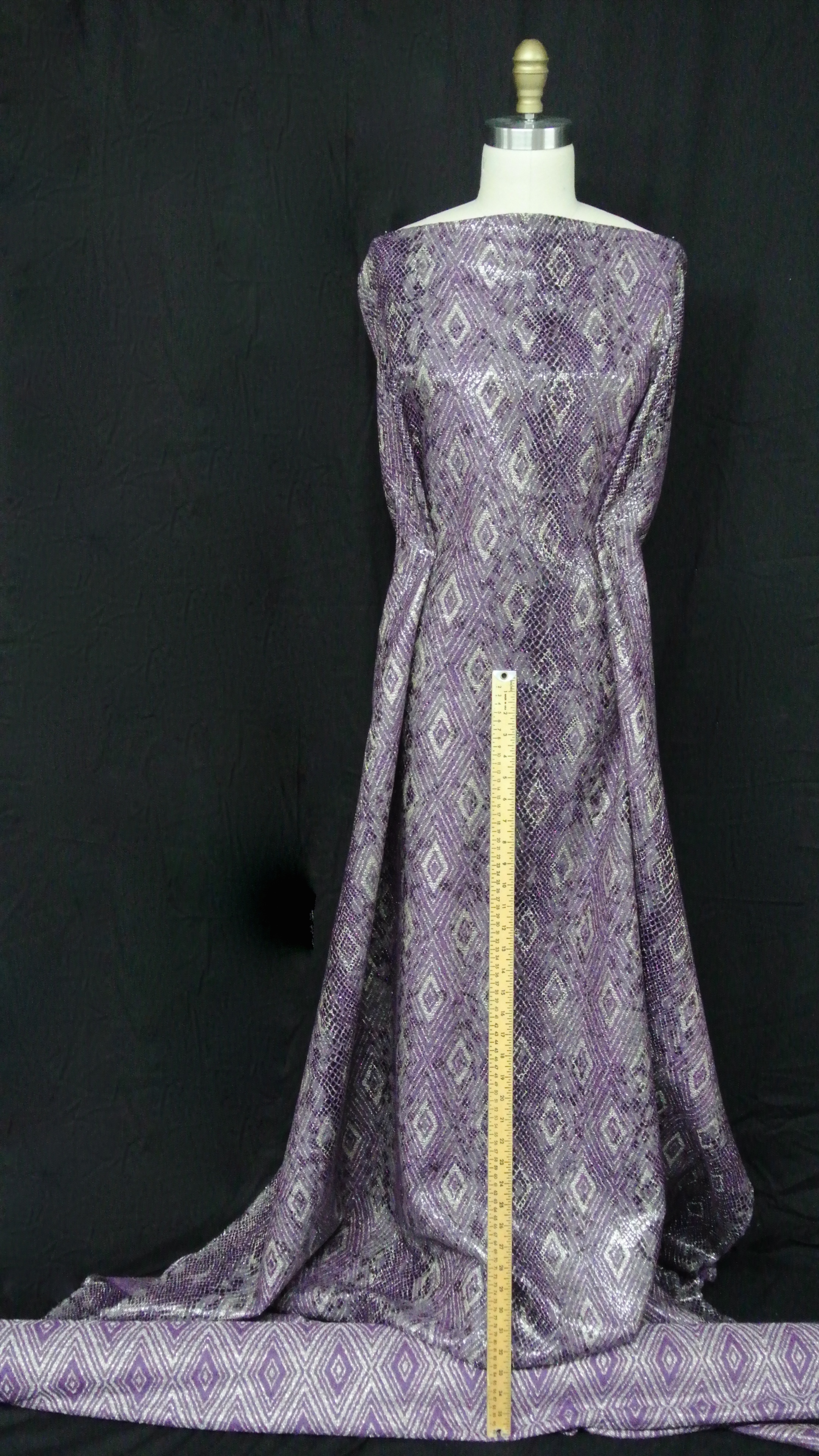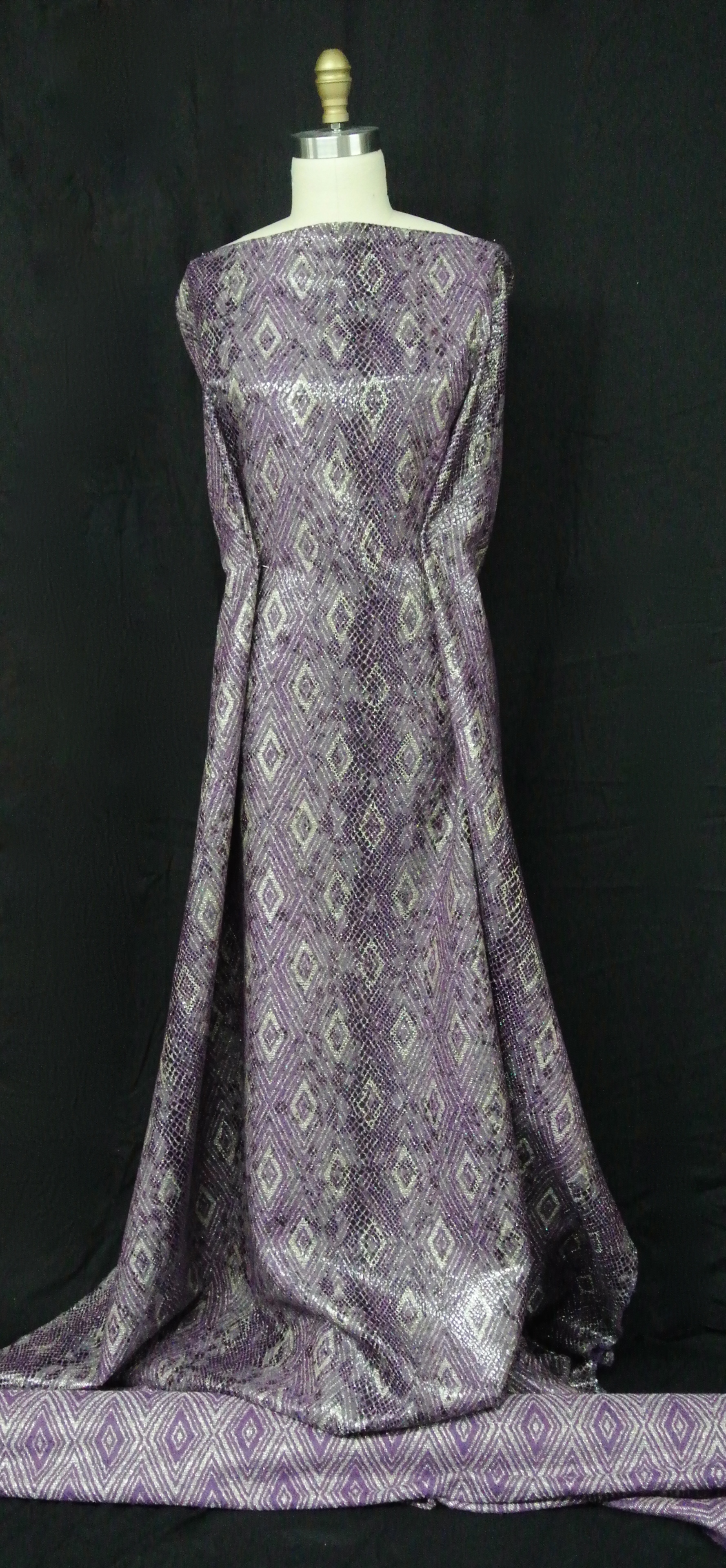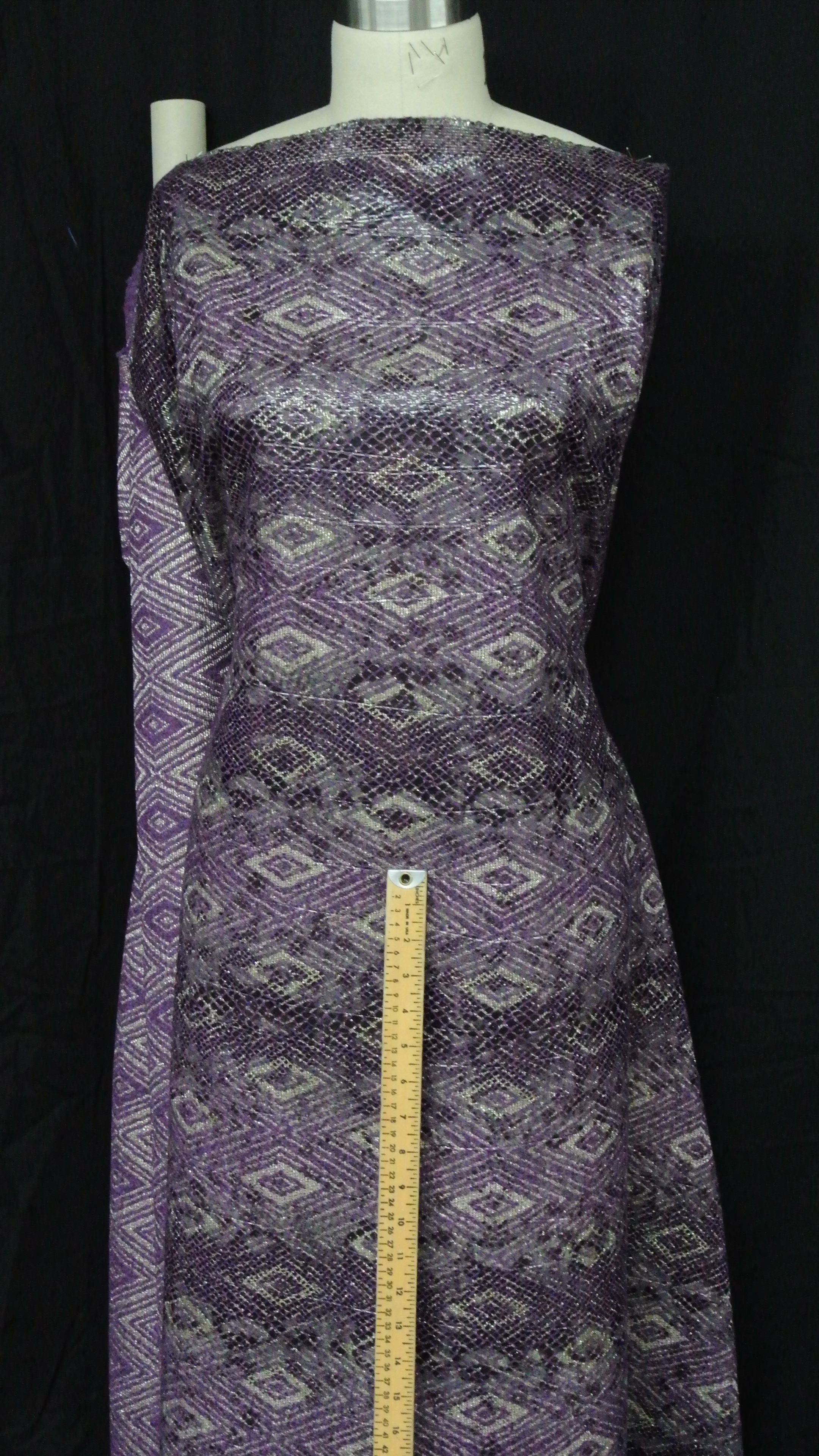 Geometric French HC Wool lamé
This is a vibrant and stunning wool coating, a very unique piece of fabric...
It has a medium weight and firm stable hand, and is a little more subtle when seen in real life without a camera flash!
The pattern is created by using different shades of purple, gold thread and small dark purple diamond shapes which look to be coated lamé fabric.
Width: 52"
Item no. UNQ 2014-009